You know how when you finish a long day of work and you're starving, and you open the fridge and there's nothing to cook?


You're thinking you should have gone to the store.


You should have made a shopping list.


You should have made a meal plan.


But who has time for that?
All this food thinking is such a downer, you're supposed to be eating whole and healthy food, but sometimes you just want to throw up your hands, open an app, and order a pizza.


I have a client who felt exactly the same way.
Debbie worked long hours behind her computer, scrambling between frantic meals, salty snacks, and coffee all day.


Then, when she was tired, hungry, and could barely think, she finally headed to the kitchen to make dinner, only to find there was nothing TO make.


She sighed in defeat, opened up her phone, and tapped out an order for her old standby. Pizza. Again.


That was then, but today she's a whole different Debbie.


Turns out Debbie just needed a plan. 


Debbie knows how to cook well enough, so I helped her develop a system to make sure there was always food to cook when she opened the fridge. 
We made a system that helped her with meal planning, creating shopping lists, and even a schedule that made everything more efficient.


She actually had more time afterward, not less.
Still, life can get in the way of even the best plans, so we also put in some safety nets.


First, we stocked the freezer and pantry full of go-to that never go bad, but can be mixed and matched to make family friendly meals in a pinch.


Second, we came up with a few great choices for ordering in that were healthy, family approved, and not just the same old pizza every time. 
The result, a system that now has Debbie making stress free, simple, and tasty meals for herself and her family.


Debbie is one of my one-on-one clients, but I've helped my small group coaching clients and our community members do the same thing.


Now I'm putting all of my best habit-building systems, hacks, and tips together to help you, too.
I'm so happy I finally tried this!
"I used your simmer sauce meal tip for the first time the other day and oh my word, what a relief.
It was so easy, and everyone in the family loved it.
I'm adding simmer sauces to my shopping list every week!"
- Caroline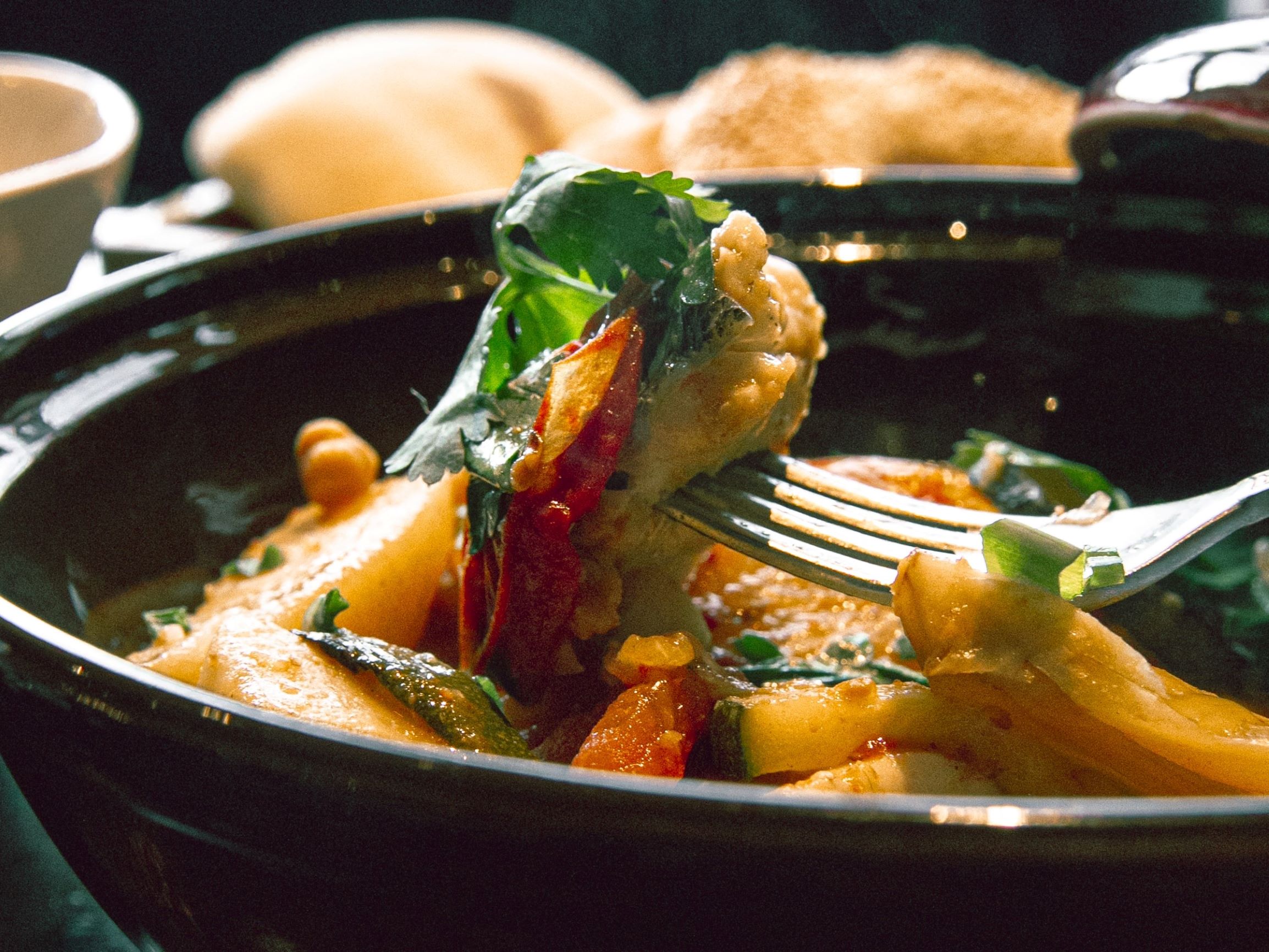 Are you struggling to make healthy meals. For yourself? For your family?


You've come to the right place.
Eat Move Live 365 not only has dozens and dozens of healthy recipes that are simple, quick, and delicious, but the tools and techniques you need to actually make them.


You probably have cookbooks, but they don't do much to help you build a meal plan you like, much less ensure you have all the ingredients to make it happen.


Much less the time to get it all done.


Sometimes, the hardest part of the meal is figuring out what to cook, but then there's making it happen.
We've got you covered with hundreds of recipes, with more added every month.
Download our Eat Move Live 365 Cookbook instantly.
Pour through our themed monthly recipes.


Ask the community of healthy home cooks for ideas.


We've been teaching our clients, readers, and members how to eat healthy without stress for over ten years, so we're here to help you, too!
Cooking & Recipe Resources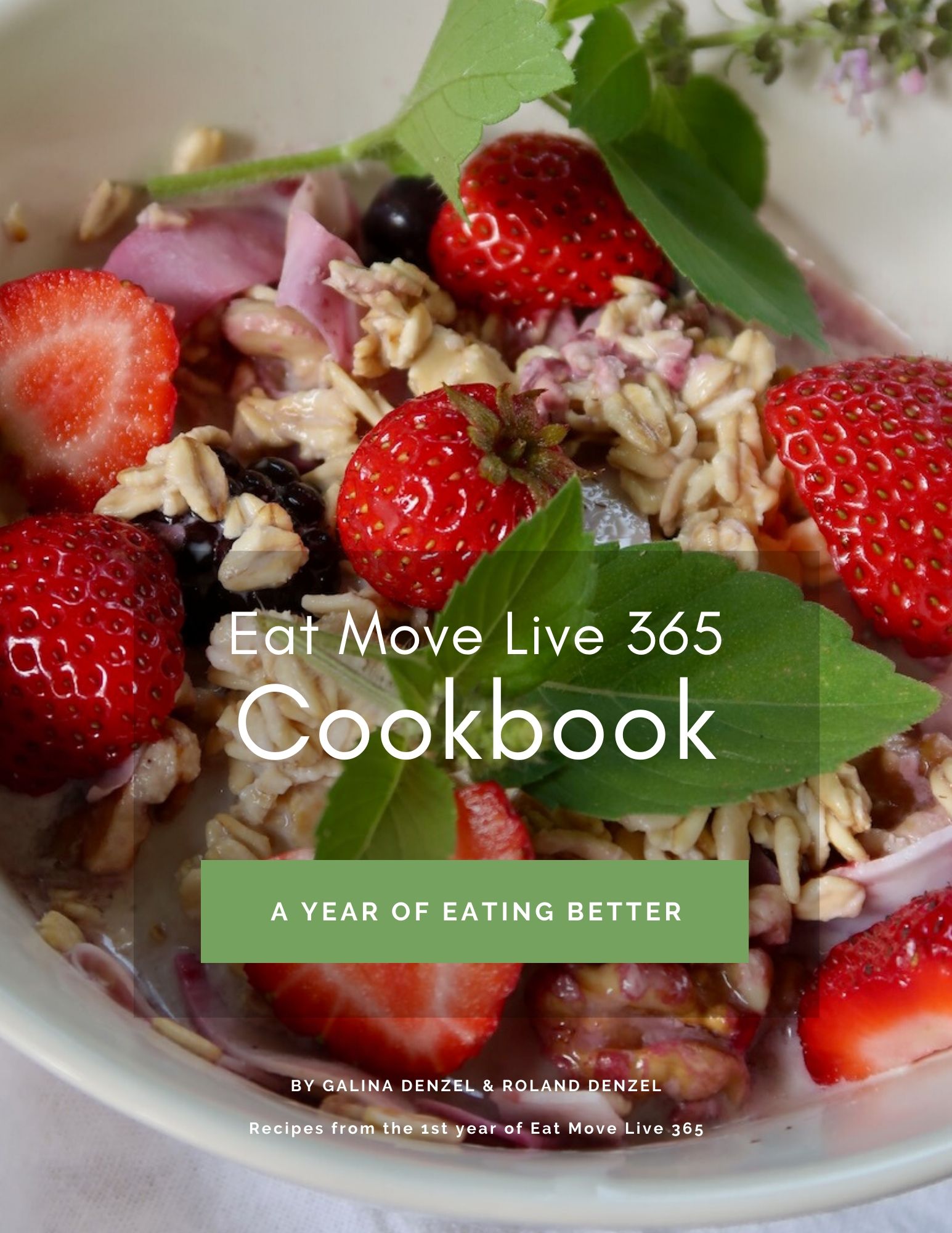 Your community membership includes recipes, cooking, and nutrition resources from Galina and Roland


The Eat Move Live 365 Cookbook


Our Mix and Match Recipe Matrix


The Build-A-Bowl Workshop


Our Batch Cooking Guide


And dozens and dozens of monthly recipes


More recipes and resources are being added all the time!
Are you ready for some real community?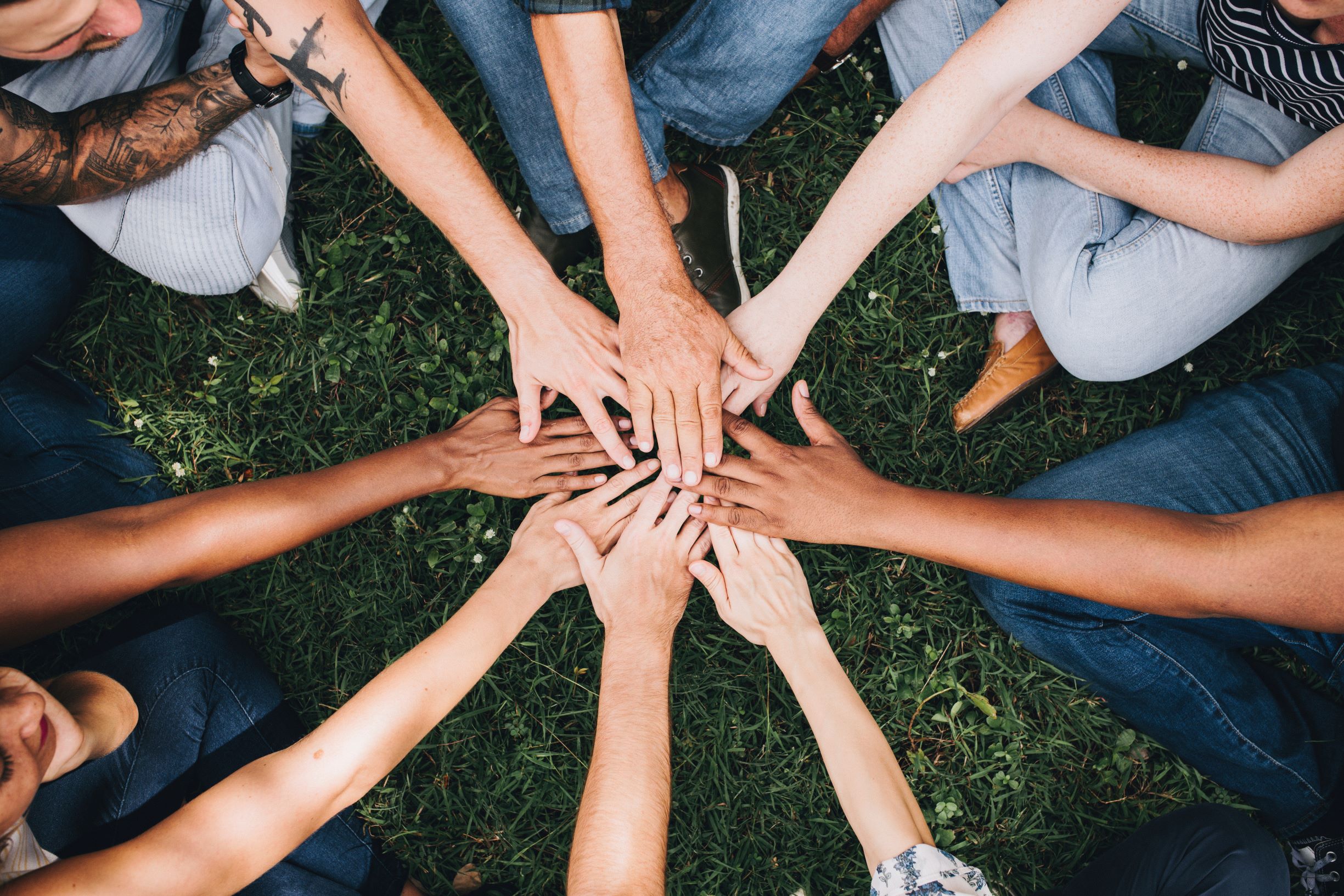 Feel supported and steady on your feet, no matter where you find yourself.
These times are ever-changing and stressful.


If you feel that a warm and supportive community is what you need today, know how welcome you are in the Eat Move Live 365 Community.
May caring for your body continue to provide a center you can lean on.


And one we can lean on together.


We invite you to join us in our Eat Move Live 365 Membership for community, friendship.
Roland & Galina
Your Coaches & Community Leaders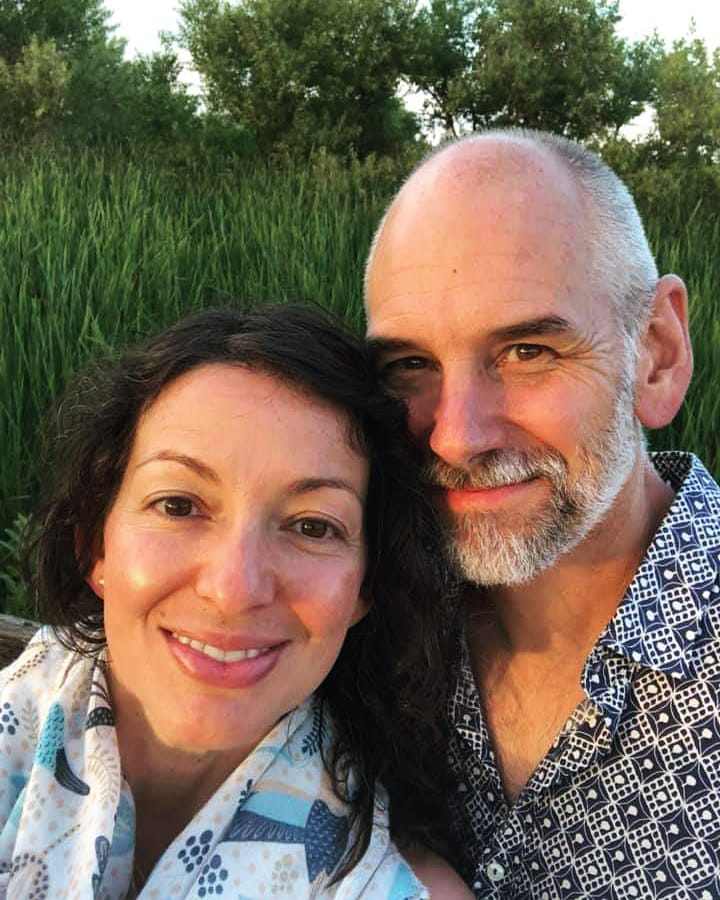 Roland Denzel is a weight loss coach whose first client was himself. Overweight his first 35 years, he lost over one hundred pounds in 2003, and has kept if off since.
Along the way, Roland developed a passion for health, fitness, and nutrition that's not only kept him slim and healthy, but allowed him to help others just like himself through his writing and coaching.
Roland is an IKFF trained kettlebell coach and a sports nutrition and weight loss coach through Precision Nutrition.
Galina Denzel is a movement teacher and Somatic Experiencing Practitioner. She helps her clients return to a life of functional movement after an injury, accident, or trauma through a variety of corrective exercise methods and healing modalities.
Galina is a Nutritious Movement™ certified Restorative Exercise Specialist and certified personal trainer, nutrition coach, author and educator and the coauthor of The Art of Real Food.
Together, Galina and Roland have a thriving health coaching practice, serving clients worldwide, and locally in Colorado.
Galina and Roland have authored over a dozen books, including The Real Food Reset, Eat Well, Move Well, Live well, The Art of Real Food, and Man on Top, which was inspired by Roland's own journey to becoming healthy, slim, and fit.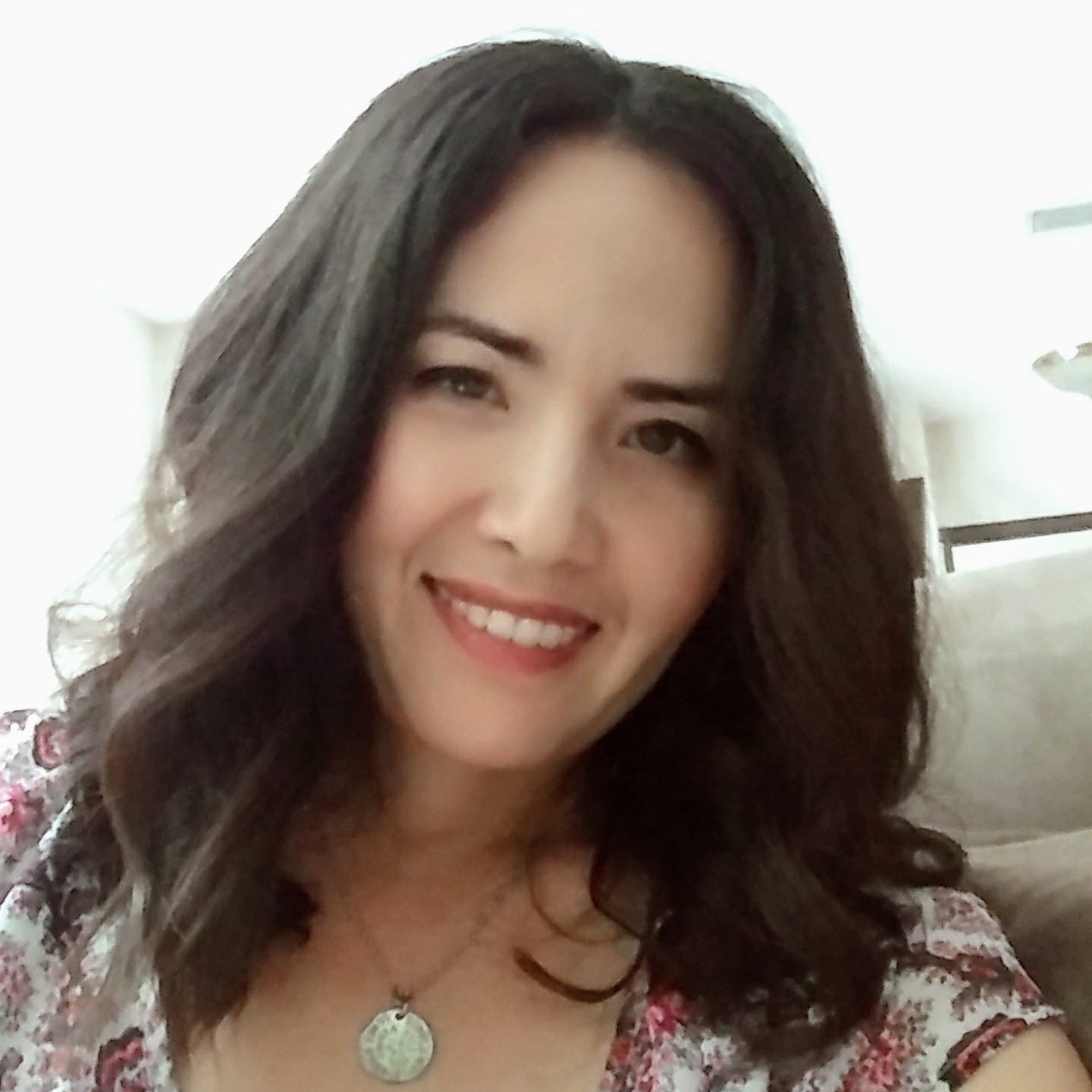 Colette
"Roland and Galina provide an amazing program! ...valuable lessons that can easily be applied to daily life."
Rebecca
"What I enjoy most about your programs are the ease. It isn't complicated or extra work to make healthy meals with your suggestions."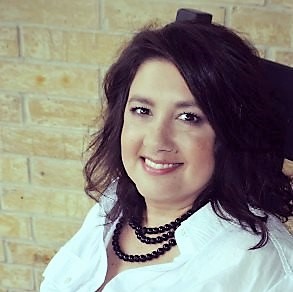 Sharon
"I was pleasantly surprised by how incorporating such simple habits made such a big impact on my health."
Included with your membership
The programs and courses below are included in your your Eat Move Live 365 Membership.
We invite you to join us, today.
Have questions about how the Eat Move Live 365 Community can help you reach your goals?